KTSI has been and currently is involved in restoring and expanding land and areas on projects
throughout Lake and Cook County, Illinois.
Provide 5-6 trucks per day hauling special waste to local landfills, long-term project to return area to it's natural habitat.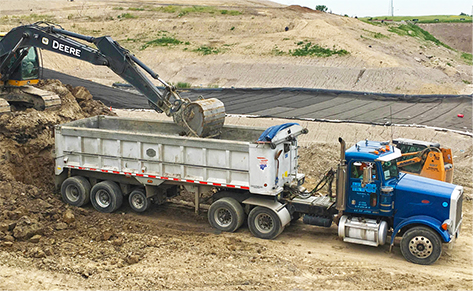 Greiss-Pfleger Tannery Waukegan, Illinois
Trucks provided to haul out special waste and bring in clean top soil to restore area back to natural habitat.
O'Hare Modernization Project (OMP) Chicago, Illinois
Over the past five years KTSI has provided trucks to haul in products at O'Hare International Airport for runway improvements and expansion.